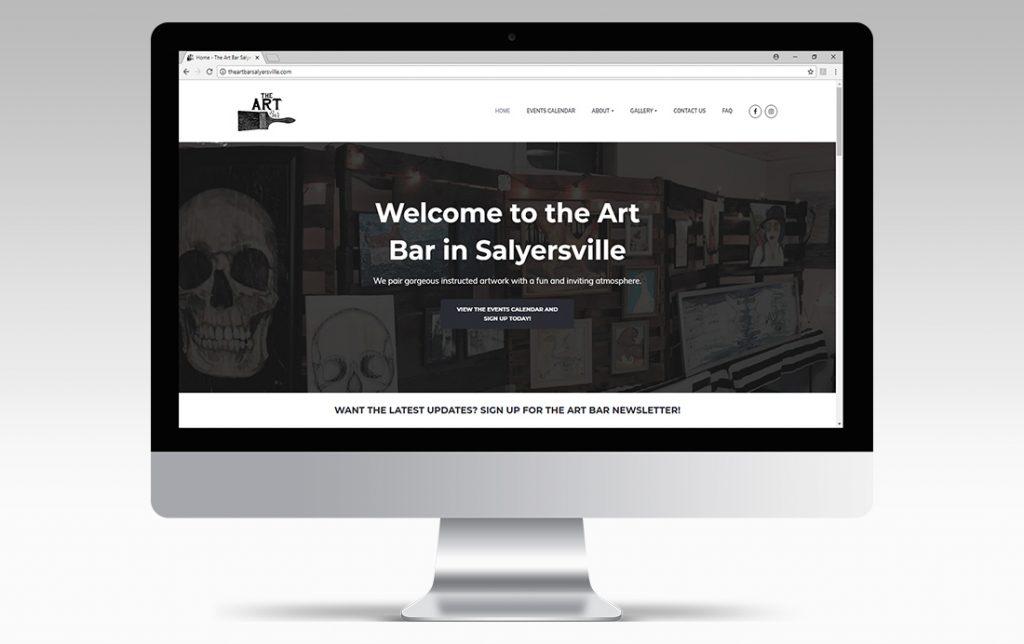 RESPONSIVE WEB DESIGN 
The Art Bar in Salyersville pairs gorgeous instructed artwork with a fun and inviting atmosphere.  I created a website to offer users easy-to-access information on all devices. The website retains the look and feel of the brick and mortar space while presenting essential information to customers. 
Site URL: www.theartbarsalyersville.com
The owner of the Art Bar had initially created a website using Wix.  This was used as a blueprint for the current design.  The Wix design wasn't responsive and didn't reflect the look and feel of the brick and mortar space.  The was goal was to take the information from the original Wix website and flesh it out across multiple pages using an entirely new design built with WordPress.   
I reviewed multiple websites for other art bars across the United States.  Design, information architecture, and functionality were taken into consideration during this research process.
After reviewing the original Wix design, other similar websites, and further discussing the goals with the owner,  the following structure was determined:
My initial plan was to build a child theme for WordPress using a bare bones Bootstrap theme.  However, after further research, I decided to use the Genesis framework due to its expanded customization options.  It was during this research that I also discovered a Genesis child theme that looked similar to my initial designs.  In an effort to expedite the development process, I decided to use Studio Pro as my Genesis child theme.  The child theme was then modified with HTML and CSS to match my design.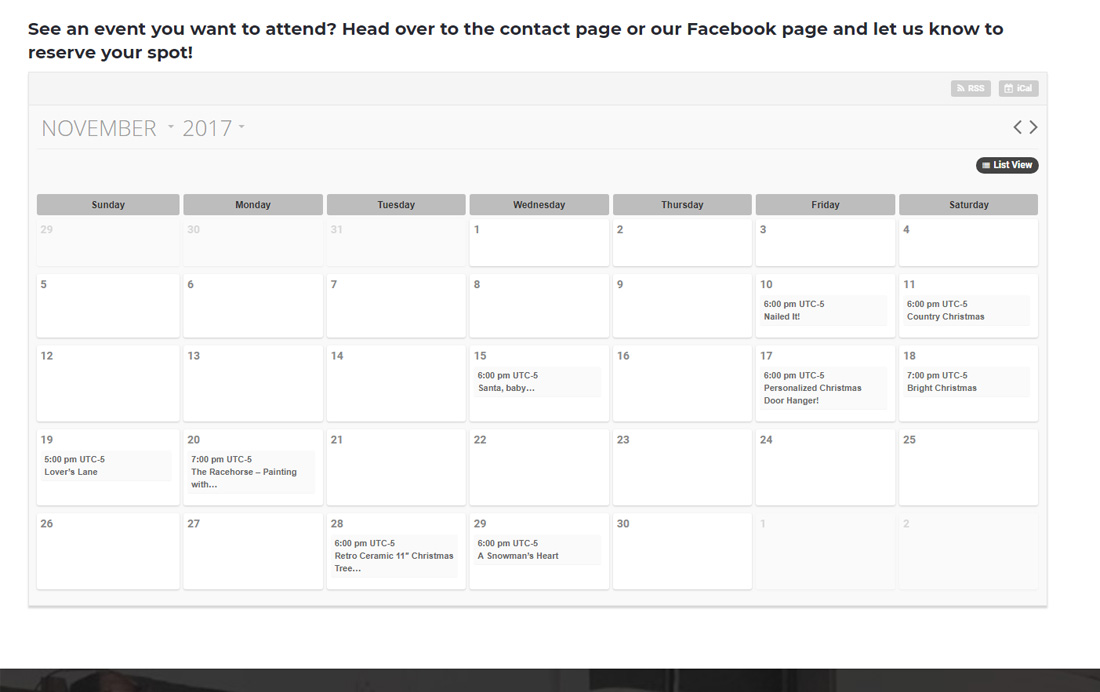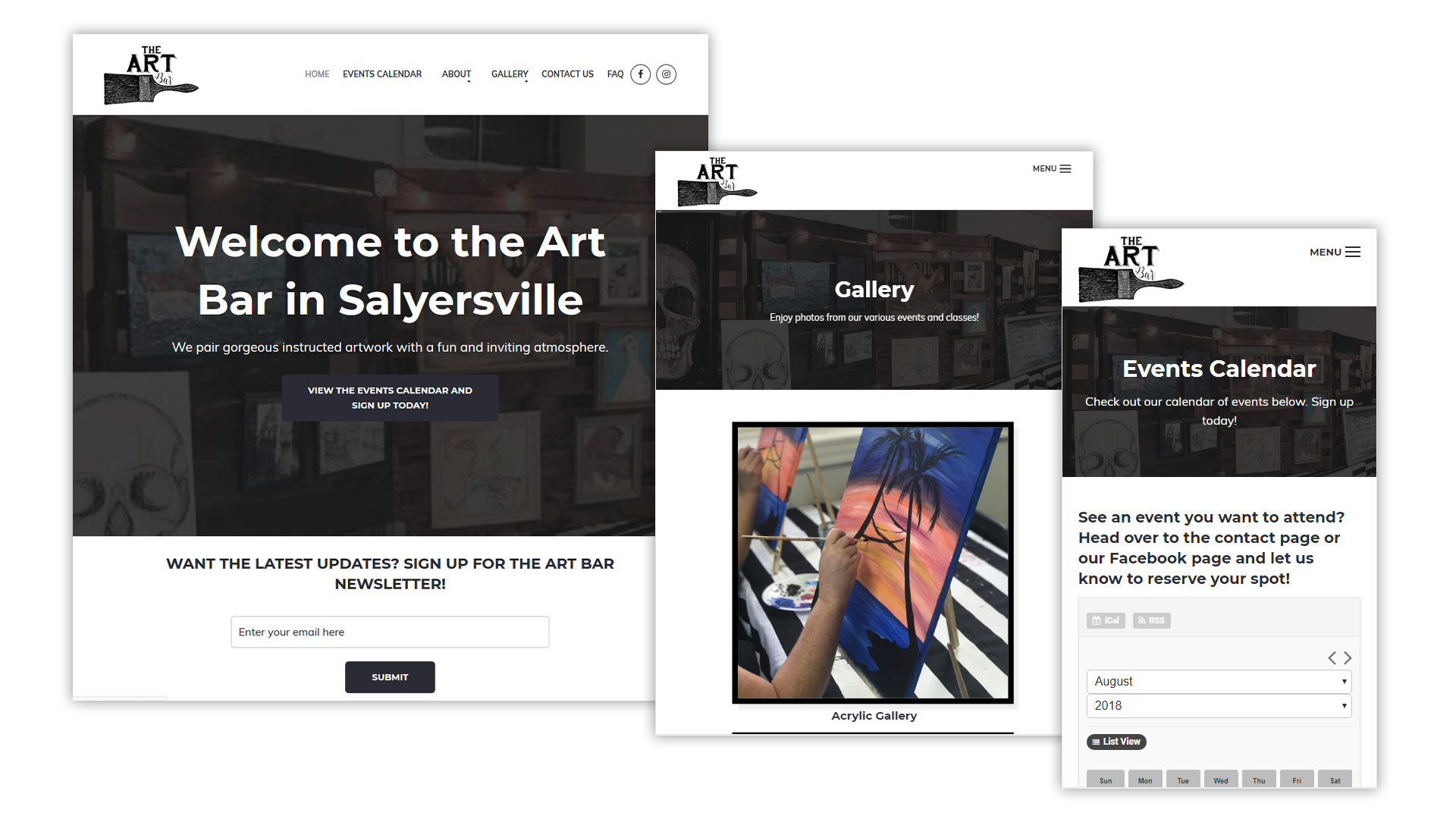 The finished website met all of our design goals.  The client was especially pleased with the overall design and the Facebook events calendar integration. 
I chose the Genesis framework based on its customization options; however, I wasn't aware of its complexity. Being more of a designer than a developer, this caused me a lot of frustration during the early building stages. 
On future web projects, I will be using designer-friendly builders such as Beaver Builder and Elementor, instead of the developer-focused Genesis framework.