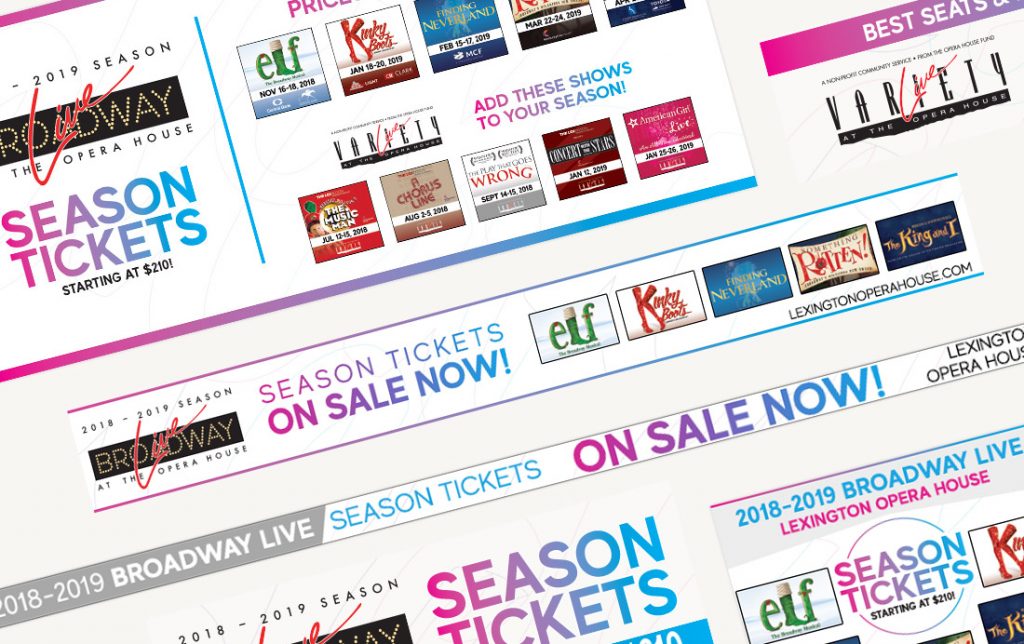 DIGITAL DESIGN
Every year, the Lexington Opera House offers packages to their latest Broadway Live season.  The Broadway Live season features several national touring Broadway shows.  I created digital assets for the season tickets on-sale based on the Broadway Live season brochure.  This included digital ads, landing pages, eBlasts, and website graphics.
Please note:  The digital assets were based on the season brochure design created by Paul  Hooper. All event artwork copyright original artists.  
Utilizing the design and assets from the Broadway Live 2018-2019 brochure, the goal was to create digital assets to promote the season tickets on-sale. This included landing pages, digital ads, website graphics, and multiple eBlasts.   
Much of the season tickets landing page remained unchanged from last year's page.  I created updated graphics and updated all essential information.
We utilized digital banner ads for the season tickets on-sale.  These banner ads were displayed across various websites via a display network.  UTM codes were utilized to track conversions and monitor the campaign.